What could be more exciting than making the transition from renter to first-time homeowner? Getting caught up in all the excitement is a wonderful feeling, but some first-time homeowners lose their heads and make common mistakes that can jeopardize everything they've worked so hard to earn.
Don't Overspend on Furniture and Remodeling

Don't Ignore Important Maintenance Items

Hire Qualified Contractors

Get Help with Your Tax Return

Keep Receipts for Home Improvements

Don't Confuse a Repair with an Improvement

Get Properly Insured
For more useful tips and ideas, visit our blog page for countless articles and resources.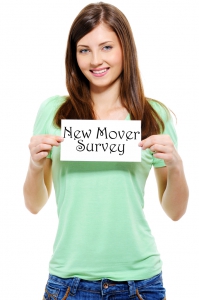 We count on your response to make sure that we have selected good businesses in the area. If you could let us know how you felt about the businesses in our package, it would help a new mover like you!
Positive New Mover Feedback
Great! It's nice to know there are businesses in the community reaching our to newcomers!
You sure saved us time in finding great places to do business. Thank you!
No more Subway, now that you've introduced us to Blimpies! We never had tried them. We can't wait to try the other businesses you recommended!